HONG KONG, July 13, 2017 /PRNewswire/ — Nord Anglia Education, the world's leading premium schools organisation, today announced a 94% pass rate for its 2016/17 International Baccalaureate Diploma (IBDP) results, significantly higher than the IB global average of 79%*. The pass rate is a record high for Nord Anglia and a result of the organisation's Be Ambitious philosophy, personalised approach to learning and fantastic teaching.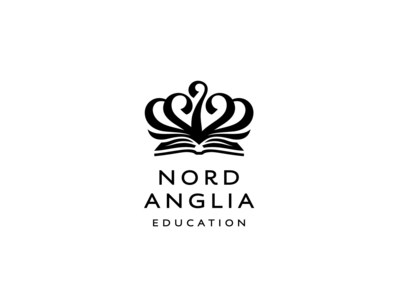 Logo – http://mma.prnewswire.com/media/471785/Nord_Anglia_Education_Master_20170228LOGO_Logo.jpg
For seven consecutive years, Nord Anglia students have significantly exceeded the IB Diploma global average score while at the same time tripling the number of International Baccalaureate students from 200 to nearly 700, making Nord Anglia one of the world's largest global providers of the IB Diploma. Four Nord Anglia students received the top honour of the perfect 45 out of 45 score. Only 218 students worldwide have managed to secure a perfect score this year.
Nord Anglia Education's IB Diploma results at a glance:
94% pass rate topping the global average pass rate of 79%*
Average IB score of 33.4 significantly higher than the IB global average of 30
A student from each of the following schools received a perfect score of 45 out of 45.

The British International School Shanghai, Puxi (Shanghai, China)
The English International School Prague (Prague, Czech Republic)
College du Leman (Geneva, Switzerland)
The British School Warsaw (Warsaw, Poland)

696 Nord Anglia students took the IB Diploma this year
Andrew Fitzmaurice, Chief Executive Officer of Nord Anglia Education said, "We are extremely proud of our students' IB results this year. Our remarkable 94% pass rate is a testament to our Be Ambitious philosophy and the belief that there is no limit to what every student can achieve. Congratulations to all our students on their terrific IB Diploma results."
The International Baccalaureate Diploma Programme, referred to as the IBDP, is a two-year education programme for students aged 16-19. The programme is widely implemented in international schools and is an accepted and recognised qualification for entry into higher education and universities worldwide.
* Based on the 2016 IB Diploma global average. The IB Diploma global average for 2017 has yet to be published.
About Nord Anglia Education
Nord Anglia Education is the world's leading operator of premium international schools, serving students from kindergarten through the end of secondary school (K-12).  We teach over 38,000 students at our 44 premium schools in China, Europe, the Middle East, Southeast Asia and North America. We are driven by one unifying philosophy – we are ambitious for our students, our people and our family of schools. Our schools deliver a high quality education through a personalised approach enhanced with unique global opportunities to enable every student to succeed. Nord Anglia Education is headquartered in Hong Kong. Our website is www.nordangliaeducation.com.
For further information, please contact:
Media:
Connie Young
Communications Manager
Tel: +852-3951-1147
Email: connie.young@nordanglia.com
Sarah Doyle
Head of Brand
Tel: +852-3951-1144
Email: sarah.doyle@nordanglia.com